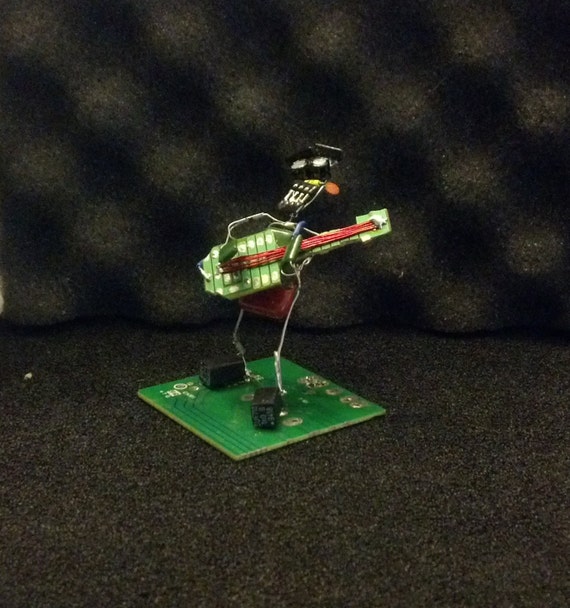 Robot rocker jamming out. This handmade sculpture, by AlmostHandy, is truly one of a kind.
Made from an assortment of recycled electronic parts harvested from junked electronic equipment, this piece includes silver mica capacitors, polyester film capacitors, ceramic capacitors, resistors, resistor networks, circuit boards, and wire.
He stands about 3 inches tall on a 2 inch square base.